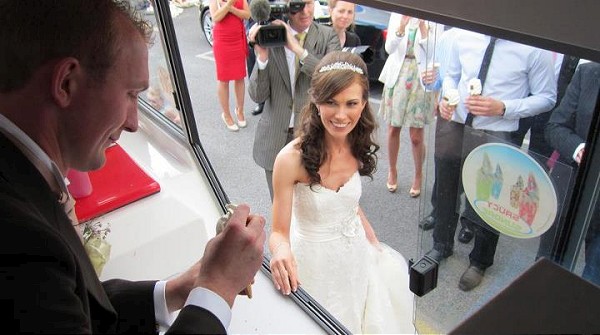 Wedding Day Ice Cream
Making your Wedding Day a little different
Weddings have changed a great deal over the years and couples are now free to create their own unique occasion with traditional and modern elements that combine to reflect the personalities of the happy couple.
The sight of an ice cream van pulling up at the end of your wedding ceremony is always a greatly received surprise for guests. An ice cream van evokes fond memories and creates a fun atmosphere for guests giving them the dessert that they really want.
For your wedding we can do literally anything you want with ice cream. In the past we have served 99's, strawberries and ice cream, banana boats and sundaes. We have even had fun with the slush machines. No matter what you are thinking of doing at your wedding, pick up the phone and run it past us, there is little we cannot do with ice cream.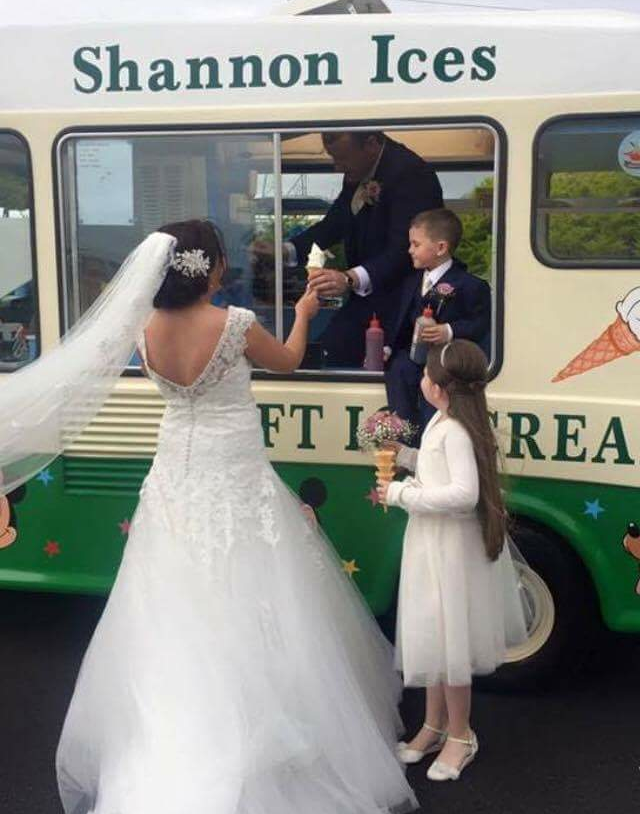 We always feel privileged to be part of such a special day and always aim to exceed your expectations.
Book your Wedding Day Ice Cream Van or Coffee Unit Today
Call : (086) 865 45 67 - (086) 830 18 90 - (061) 409 693